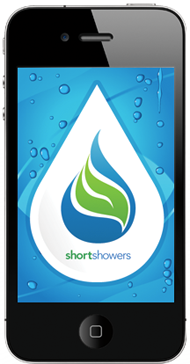 Using ShortShowers is very easy:

Use the Settings view to enter your shower time & reminder time and you are all set. From there simply click the Start button to start the timer.

When the reminder time is reached, you will hear the reminder sound When the timer is complete, you will hear the bell to indicate that the timer is complete and you should exit the shower.




In addition to the settings there are a couple other features to interact with:

H2O Tips - here you can learn some of the benefits to water savings.
This handy calculator can help you understand your water usage & help to set some savings goals.