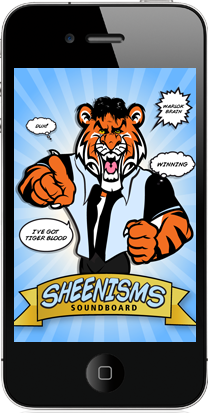 #1 Winning Soundboard app in iTunes
The only soundboard app with Mash Ups!
Sheen is the winner of winners - now you can access his wisdom and share it with others.
This app has everything you need to get started:

* Lots of Charlie Sheen sound bites
* Awesome Mash Up feature - First of it's kind in iTunes
* Saves your mash up and favourites
* Beautiful retina display graphics

So... what are you waiting for? Download KinkyPlay now from iTunes and get kinky!