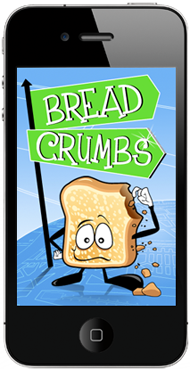 You will never get lost exploring new neighborhoods again because this app is like having a pocket full of breadcrumbs!
It's super easy to use with a customized character named Toasty to drop the crumbs for you.
Simply tap Toasty to start dropping crumbs & tap him again to stop. Then, use the map feature to see where you are now versus where you started so you can easily find your way back.
It's as easy as 1-2-3! For more information on how the app works, check out the usage section.
So... what are you waiting for? Download BreadCrumbs today and start exploring.